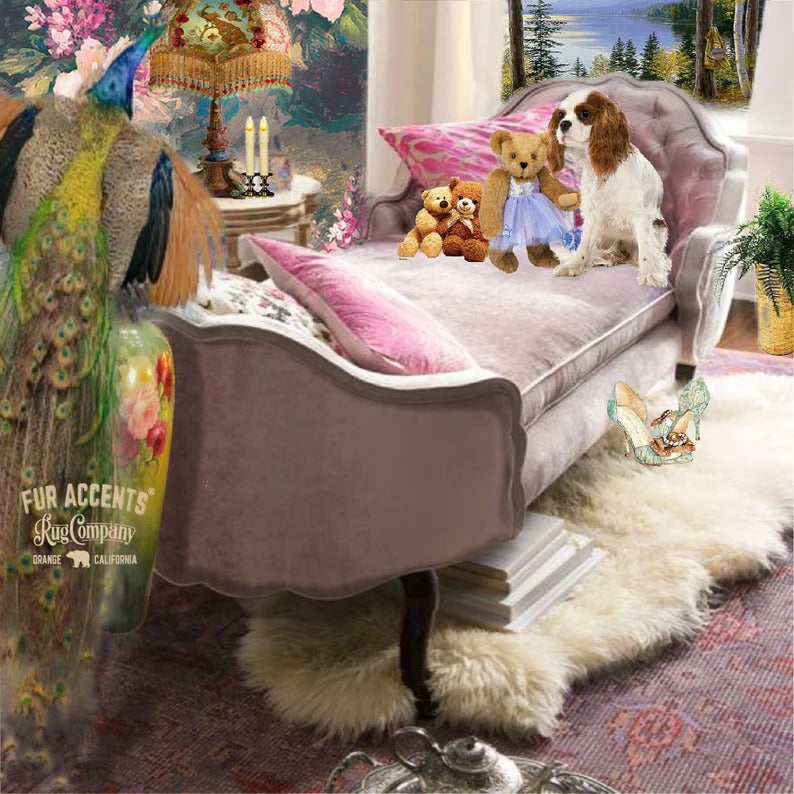 What began as a single home-made rug soon became an industry. Fur Accents Handmade Home Décor and Fashion Goods was started over 25 years ago in a garage, just in time to catch the wave of internet marketing and online sales.
The Founders Original idea was to create a fake Bear Skin Rug using an old remnant piece of Faux Fur. The result was less than stunning but the vision was born.
At the time there was no one else making or selling anything like it. As the Vision Grew, the Trademark name Fur Accents was adopted. Several Websites and thousands of unique designs later, the Collection is bigger and better than ever.
First offered for sale on Platforms like Ebay, Etsy and Amazon, Fur Accents now has a new showroom and a new website.
Welcome to the all new FURACCENTS.COM.
Whether you are a returning Friend or a first time guest
We are happy to have you here ! 
Let us know how we can help...