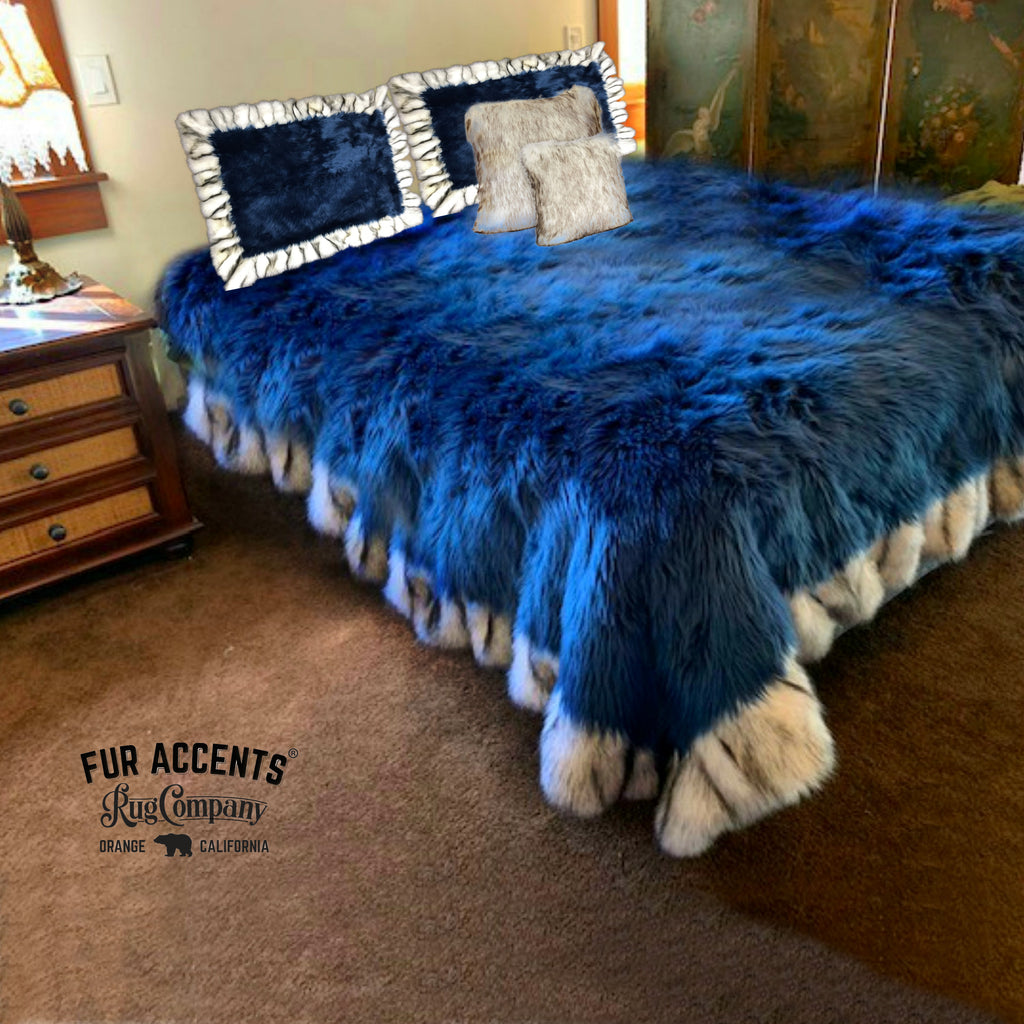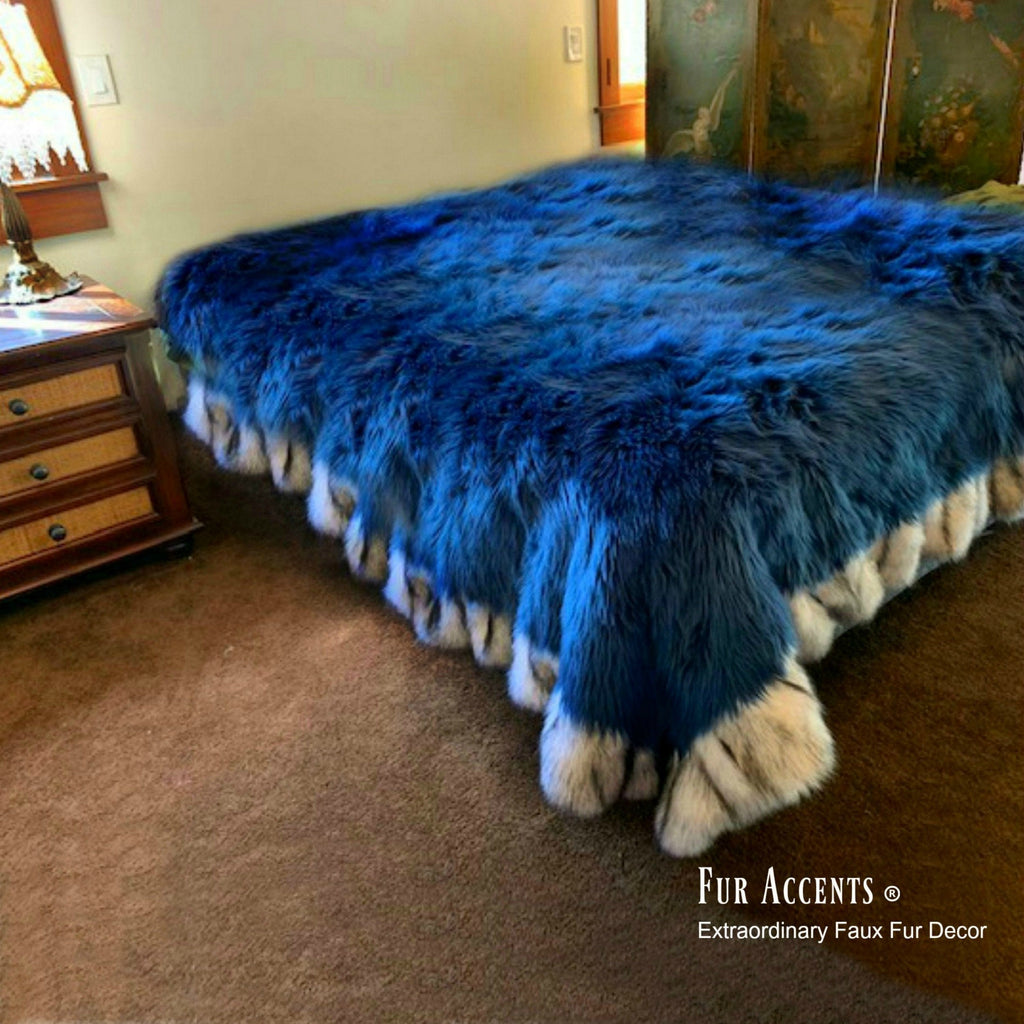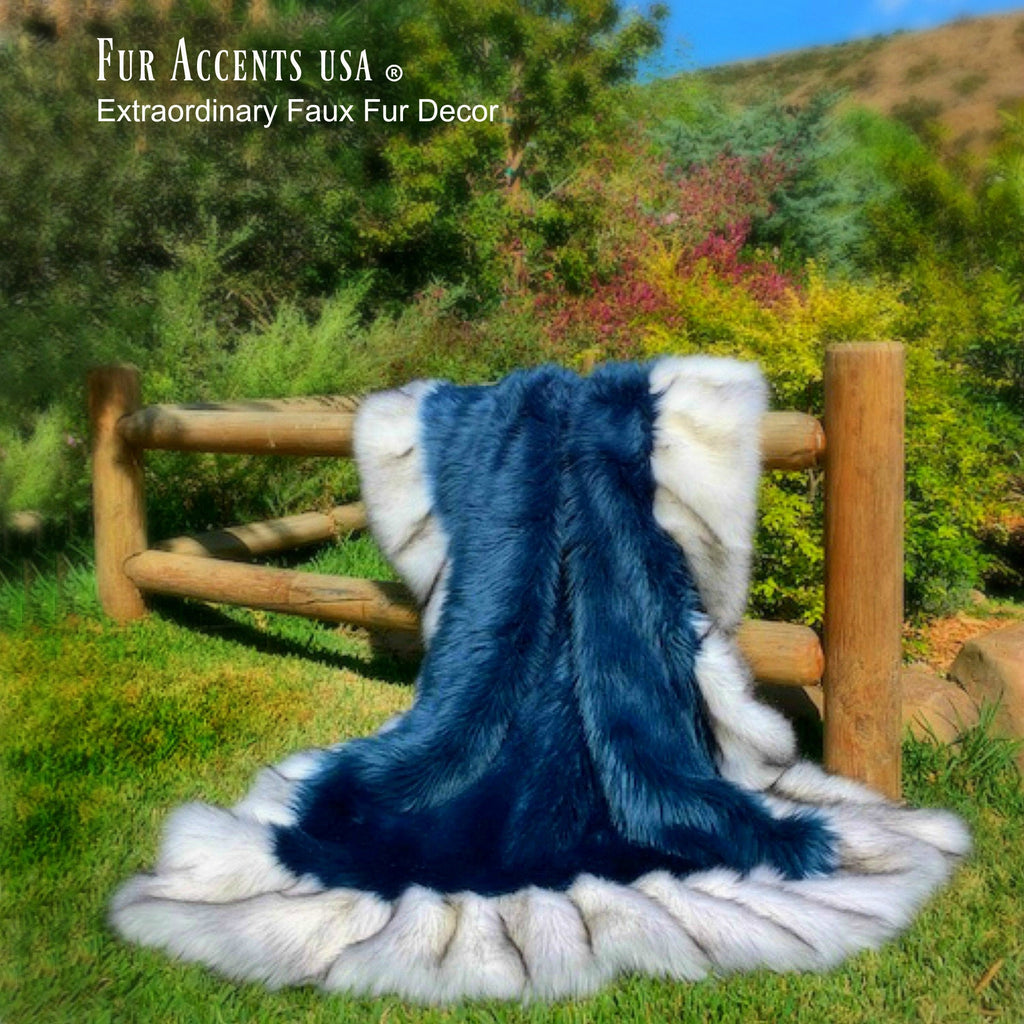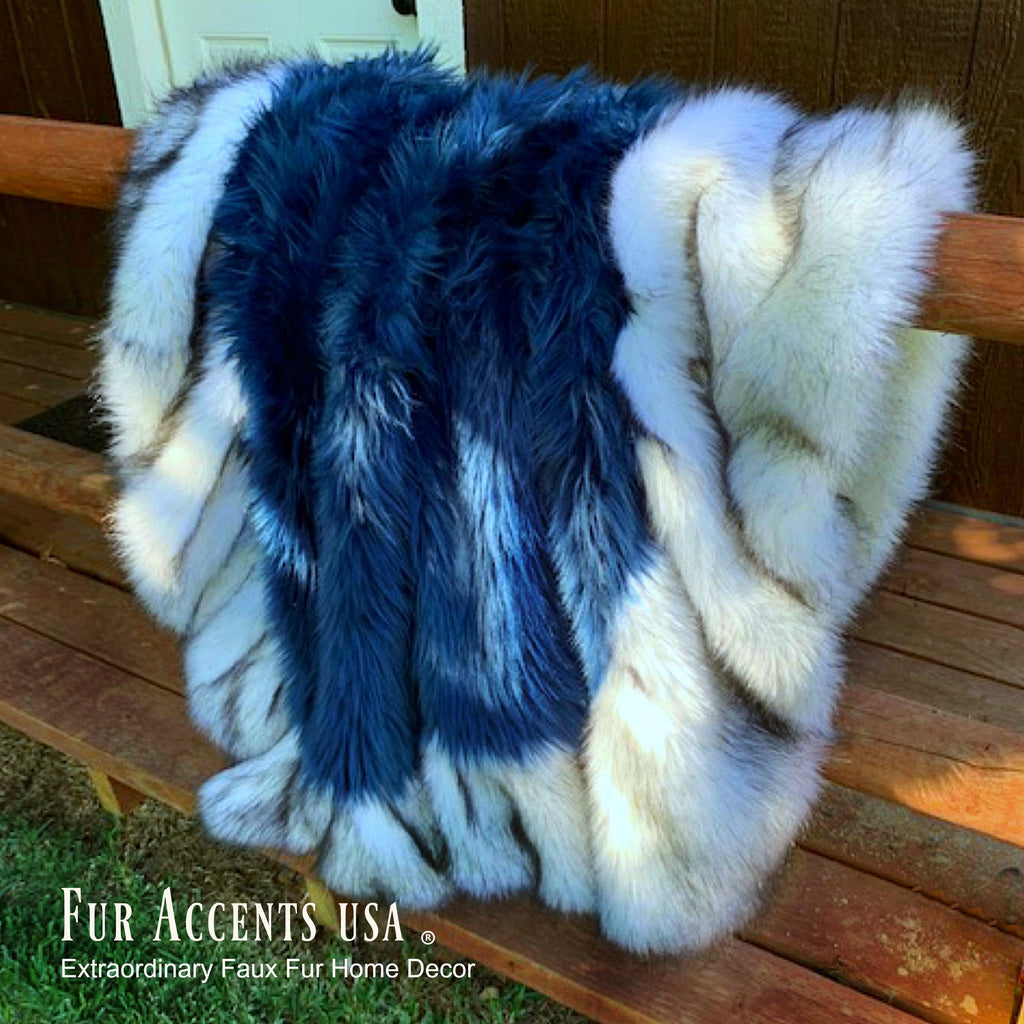 Plush Faux Fur Throw Blanket - Area Rug - Bed Spread - Cobalt Blue Shag - Exotic Gray Wolf Border Trim - Faux Fur Lining - Hand Made to Order in America byFur Accents - USA
$ 399.99
Plush Faux Fur Throw Blanket - Area Rug - Royal Cobalt Blue Shag with Exotic Gray Wolf Border Trim - Faux Fur Lining - Fur Accents - USA
.
FUR ACCENTS Premium Quality Faux Fur Rugs - Plush Designer Throw Blankets and Luxurious Fur Bedding •Hand Made in the USA •100% Animal Free and Eco Friendly Fur •Fur Accents Faux Fur Provides a Truly Sensible Alternative to Real Animal Skins
.
ITEM DESCRIPTION: Rich Royal Cobalt Blue Shag Center with Soft Gray Wolf Trim "Ruffled" Fur Border - Premium Quality Faux Fur -
.
Choose From Several Size Options Luxurious Faux Fur Throw Blanket - Bedspread - Comforter - Duvet Cover Also Available in Matching Premium Faux Fur Bedspread or DUVET Cover - Fur Accents Brand Throws and Spreads are Lined with the Softest Cuddle Fur Lining - Wrap Yourself in Unmatched Style, Comfort, Warmth and Luxury Available in Every Size.
.
If You Do Not See the Size or Color Combination You Want Please Ask. We Make Everything by Hand To Order in the USA.
.
Easy Care and Cleaning: Professional Care Recommended - Cold Wash Gentle - Air Dry No Heat - Custom Sizes are Available Upon Request. Area Rugs, Bedspreads - Duvets and Matching Pillows
.
SHIPPING: Orders Ship within 1-3 Days after Payment has Cleared .
.
Yes . We do Ship Internationally
.
CONTACT INFO: If You Have A Question Write or Call 714 403 5286 For A Fast Response Please Visit Our Store: