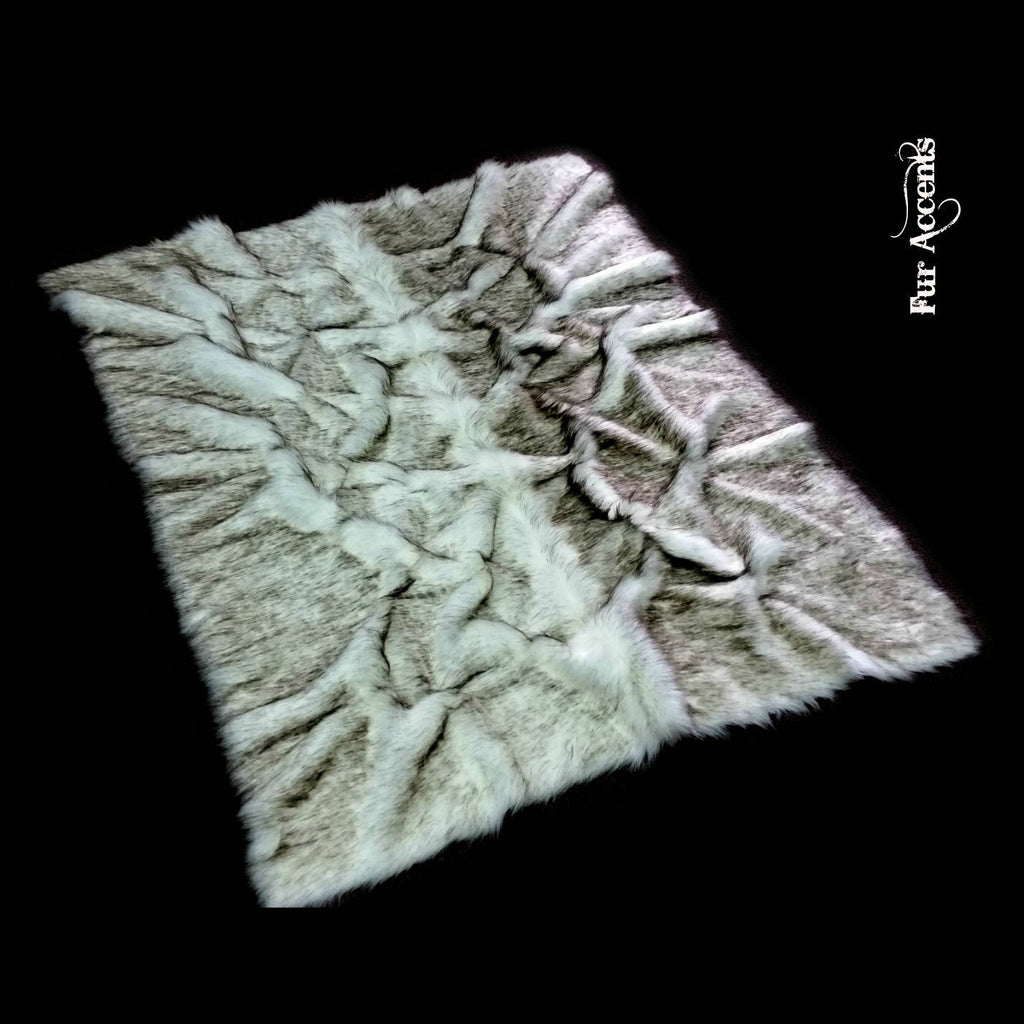 Hand Crafted Russian Wolf - Faux Fur Area Rug, The "Roots" Pelt Design - Rectangle Throw Carpet - Realistic Black Tipped Arctic Wolf, Pieced Fur - Hand Made Designer Art Rug by Fur Accents USA
$ 259.99
FUR ACCENTS The Mindful Alternative Fine Quality Faux Fur Home and Fashion Goods Rugs - Bedding - Window Covering - Fashion - DogNappers Pet Beds - Christmas Décor Uncommon Designs - Hand Made in America 100% Animal Free and Eco Friendly Fur.
.
Fur Accents Offers A Truly Sensible Alternative to Using Real Animal Skins.  A Great Selection of  Different Types and Colors of Fur. Creating The Perfect Touch for Any Room in Your Home.
.
ITEM DESCRIPTION: One of Our Most Unusual and Beautiful Rugs. This Popular Designer Rug is Called the "ROOTS" Rug and it is Part of our ' Exclusive Art Rug Collection, Hand Made in America by Fur Accents USA - This Rug Is resented in Our Premium Black Tipped Wolf or Warm Brown Tipped Wolf Fur - Plush Faux Fur Area Rug - Rectangle - Authentic Original Pelt Fur -
.
Alternative Color and Size Selections are Available - Unmatched Comfort, Warmth and Luxury - Perfect on the Tossing on the Floor or Draped Over a Bed or the Back of a Sofa - Each Piece is Hand Cut and Sewn in Our Own Local Workrooms - Dimensions May Vary Slightly
.
Easy Care and Cleaning: Professional Care Recommended for Larger Items However They Can Be Spot Cleaned - Cold Wash Gentle - Air Dry No Heat - Shake and Toss -
.
SIZE: Your choice
COLOR: Brown Tipped or Black Tipped,
.
SHIPPING: Orders Generally Ship Within 1-3 Days after Payment has Cleared . Yes, We do Ship Internationally All Orders are Packed and Shipped From Our Local Southern California Workroom
.
CONTACT INFO: If You Have a Question About Your Order Please Write or Call 714 403 5286 for a Quick Response. Interior Design and Merchant Inquires Welcome