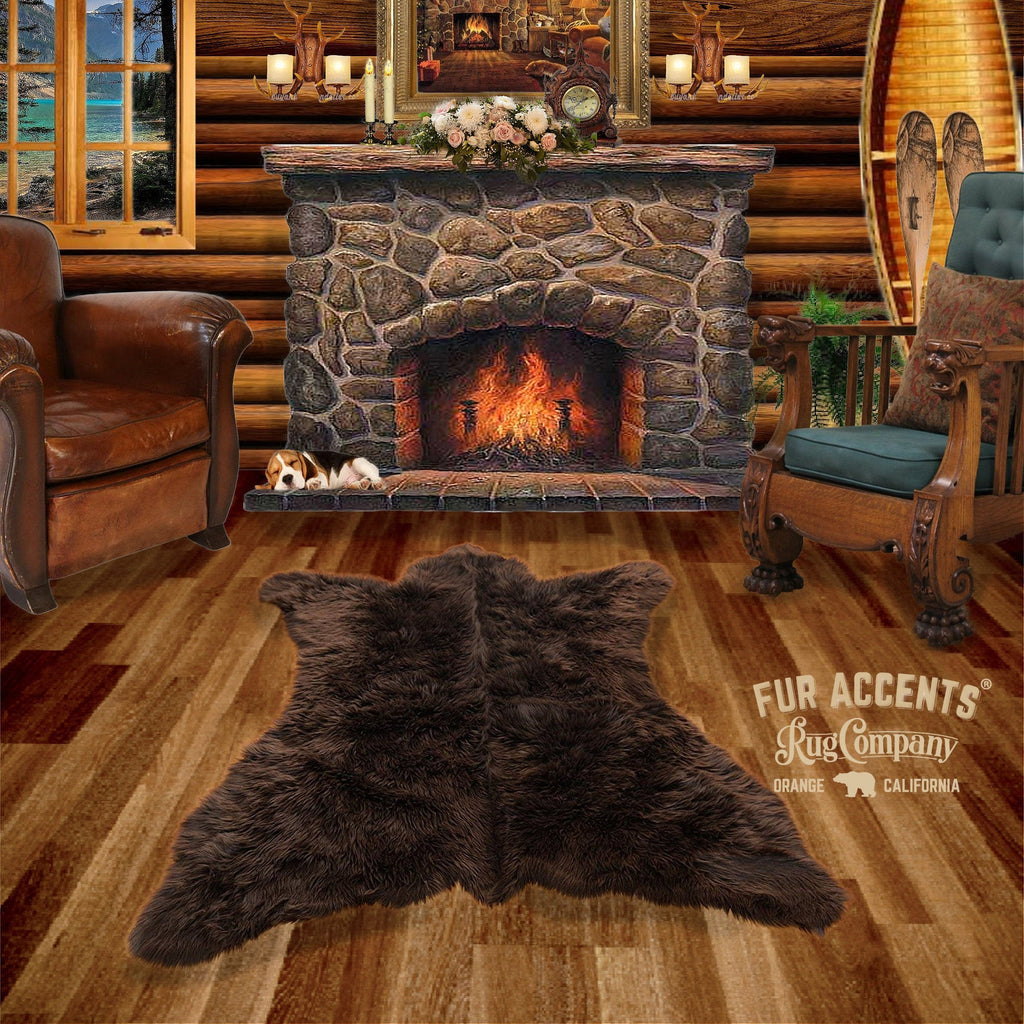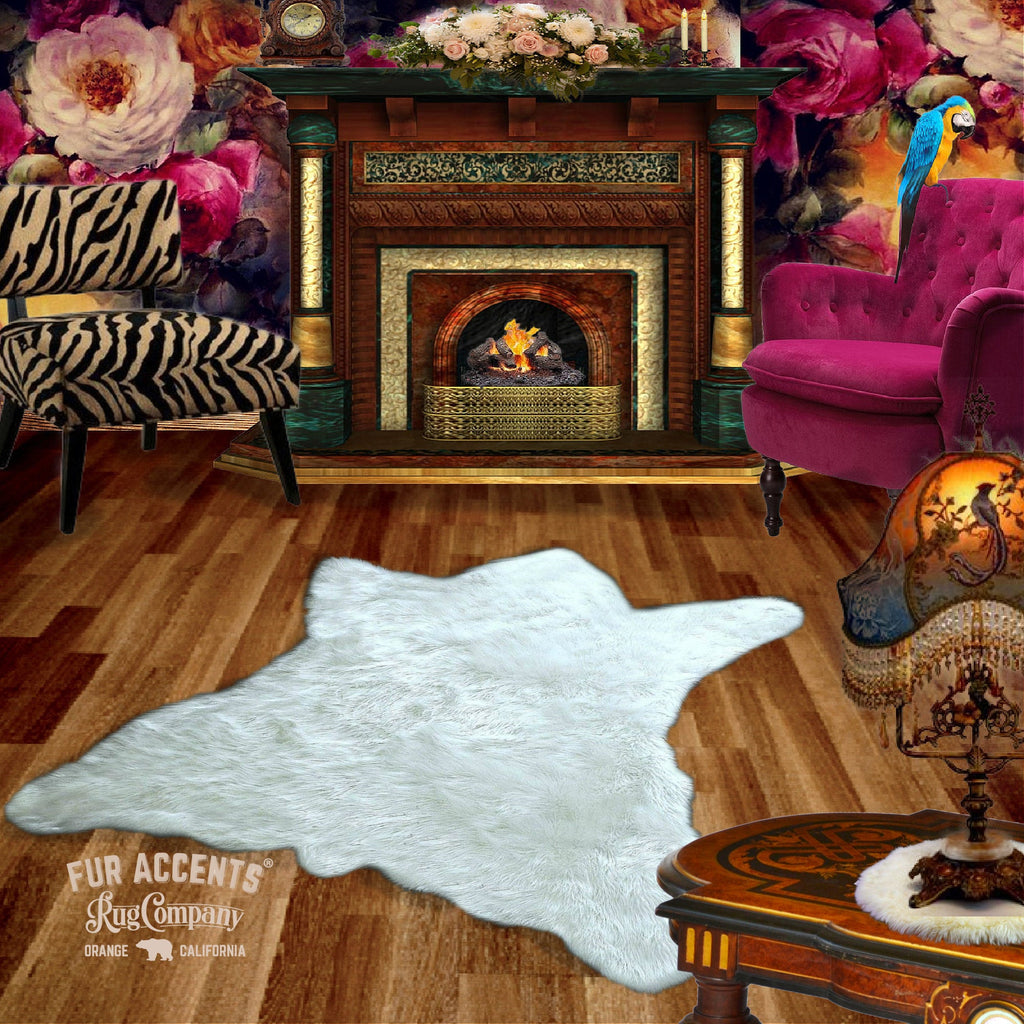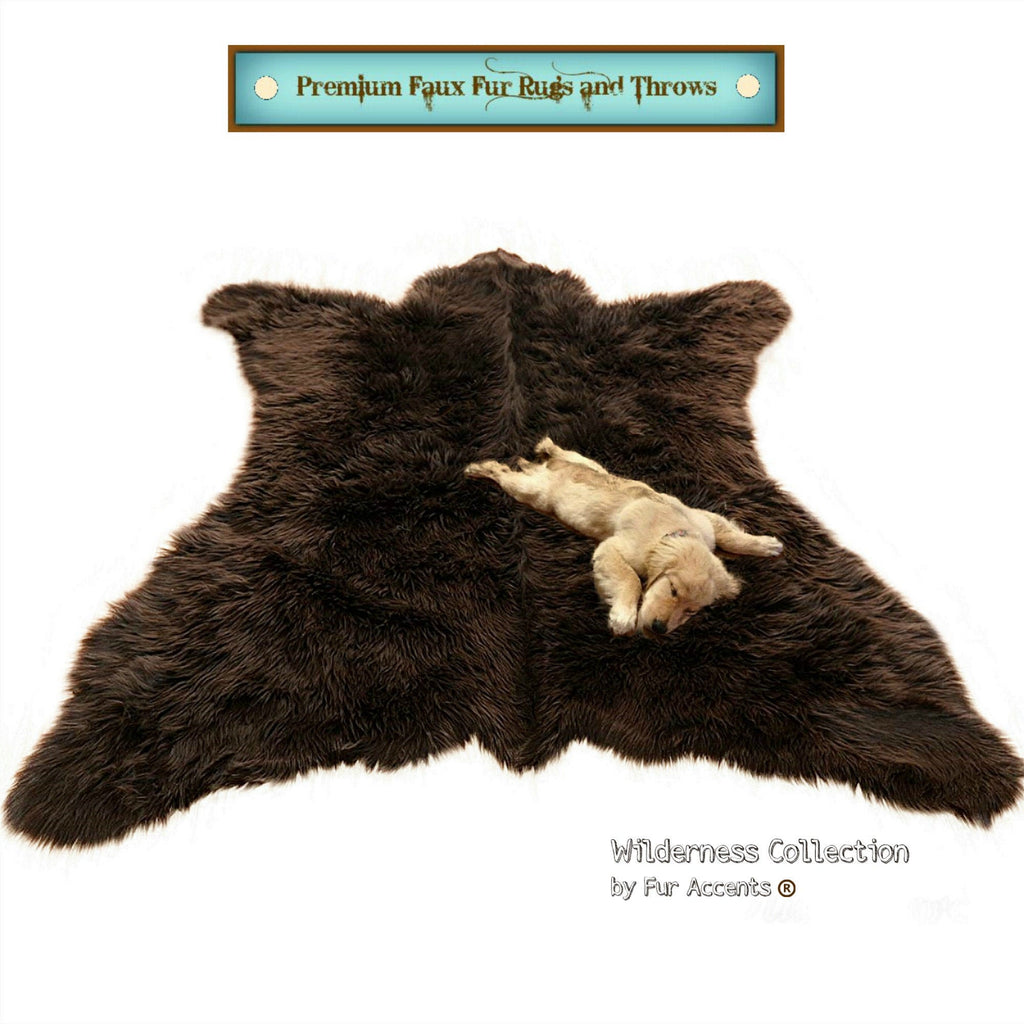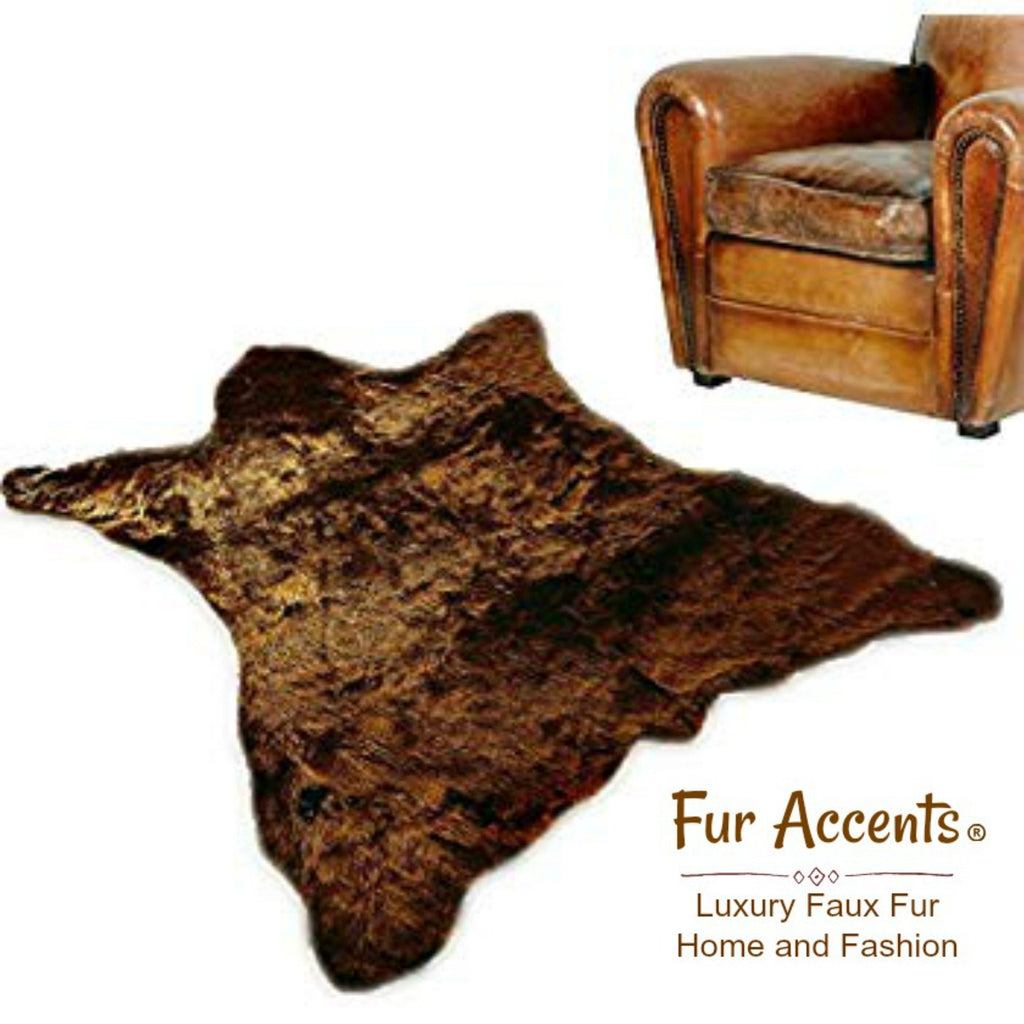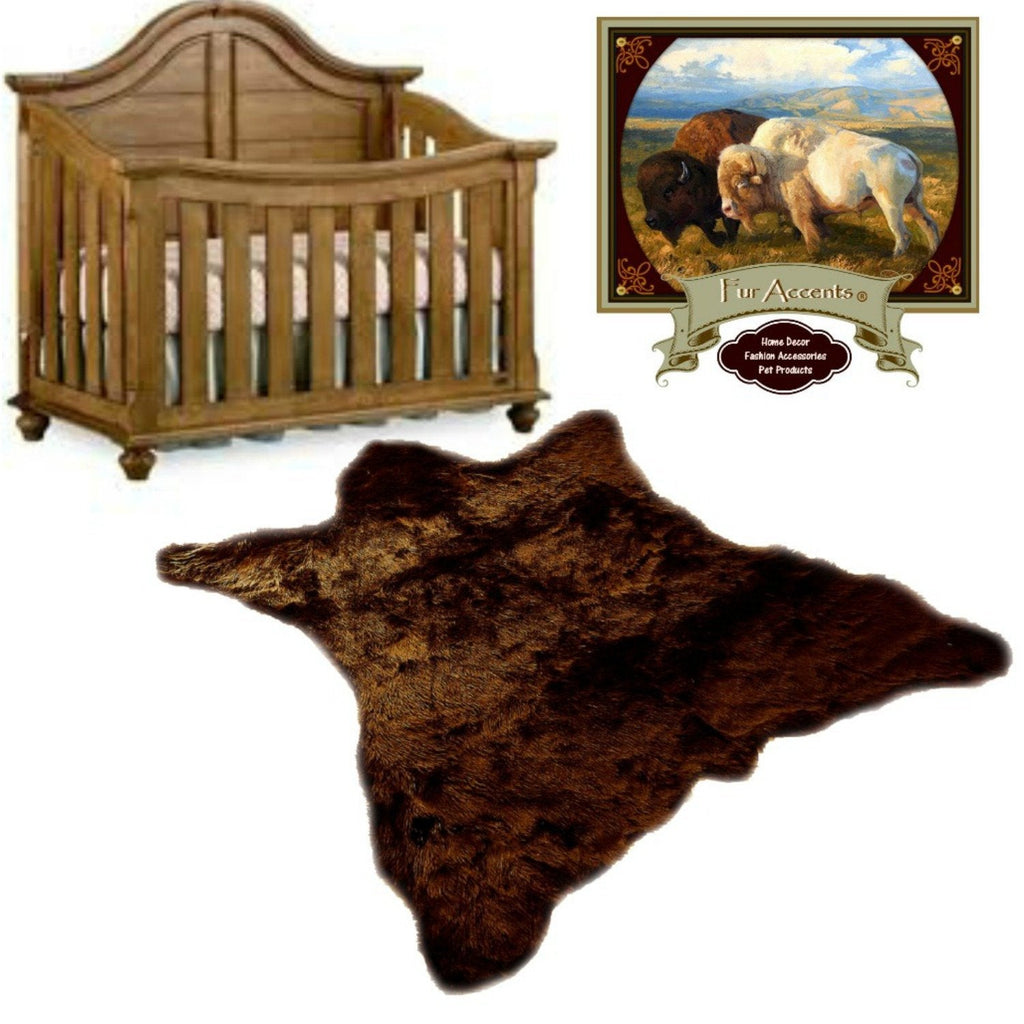 Hand Crafted Brown Bear Skin Rug. Realistic Faux Fur Area Rug. Lodge Cabin. Throw Rug. Old Fashion. Rustic. Cottage Decor.Shag. Gifts for him. For Dad
$ 159.99
Fur Accents Brown Bear Skin Rug. Realistic Faux Fur. Area Rug. This is The Perfect Accent For Your Lodge, Log Cabin. Throw Rug. Old Fashion. Rustic, Cottage Décor.
.
FUR ACCENTS is The Mindful Alternative to Real Animal fur. Fine Quality Faux Fur Home and Fashion Goods Rugs - Bedding - Window Covering - Fashion Accents - DogNappers Pet Beds - Christmas Decor and More
.
•Everything We Sell is Designed and Hand Made in the USA - Most Rugs and Bedding Sold on the Internet Are Made in China - We Design and Hand Cut Each Piece Individually In Our Own Local Workrooms -
.
When You Buy From Fur Accents You Are Choosing Environmentally Smart, Quality Products and Supporting American Craftsmen - We Take Great Pride in Everything We Create So You Can Too
.
•100% Animal Free and Eco Friendly Fur - Did You Know That Real and Genuine Animal Skin Rugs, Depending on the Size and Design, Require the Slaughter of up to 10 or More Sheep or Other Animals Each?
.
Fur Accents Uses Specially Designed Faux Fur Not Only Because it Looks Better and Costs Less Than Real Wool, but Because it Just Makes More Sense - •Fur Accents is the Truly Sensible Alternative to Using Real Animal Skins
.
•Fine Decorator Accent - Rugs Bedding and More - For Every Room in the House - Since We Make Every Piece to Order We Are Happy To Accommodate Special Orders and Custom Size Requests - We Make Rugs in Every Size , Shape and Color - Type of Fur - We Also Welcome Re-sellers and Designers
.
•NOTE: We Do NOT Use Toxic Rubber or Latex on the Back of Any of Our Rugs - We Suggest You Research the Health Risks and Dangers of Latex Before You Buy A Rug With a Rubber Back - 
.
ITEM DESCRIPTION: •Our Extraordinary, New Fur Accents Sierra Bear Design is So Popular and So Realistic •Let Us Know and We Will Make Your Bear Rug - Custom!
•Select Fur Bear Skin Area Rug - Throw - Carpet Runner. Authentic Original Pelt Fur Design. •Alternative Color and Size Selections. •Unmatched Comfort, Warmth and Luxury. •Each Piece is Hand Cut and Sewn in Our Own Local Workrooms - Dimensions May Vary Slightly
.
•Easy Care and Cleaning: Professional Care Recommended - Spot Clean - Cold Wash Gentle - Air Dry No Heat - Shake and Toss 
.
SHIPPING: Orders Generally Ship Within 1-3 Days after Payment has Cleared . Yes, We do Ship Internationally. All Orders Ship From Our Local Southern California Workroom 
.
CONTACT INFO: If You Have a Question About Your Order Please Write or Call 714 403 5286 for a Quick Response. Interior Design and Merchant Inquires Welcome 
"FUR ACCENTS Add Warmth - Comfort and Beauty" to Any Room in Your Home