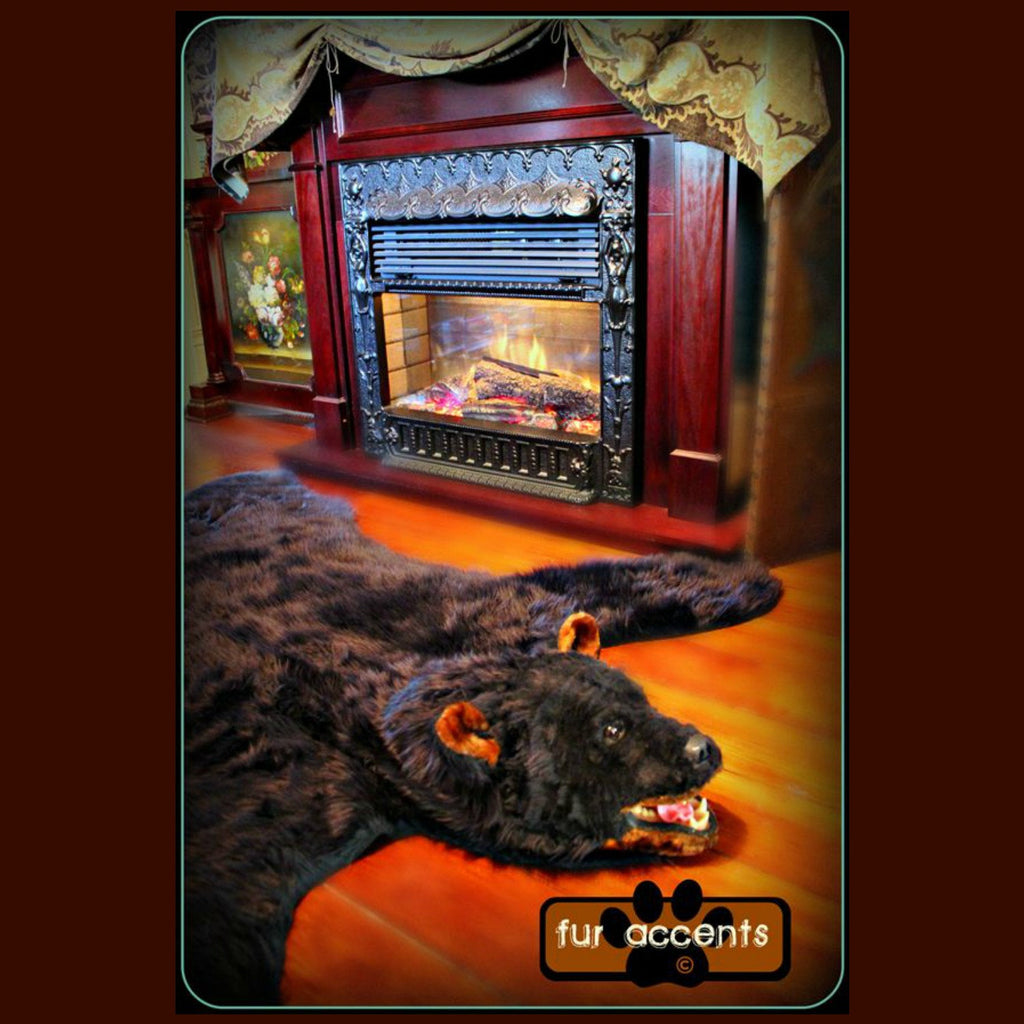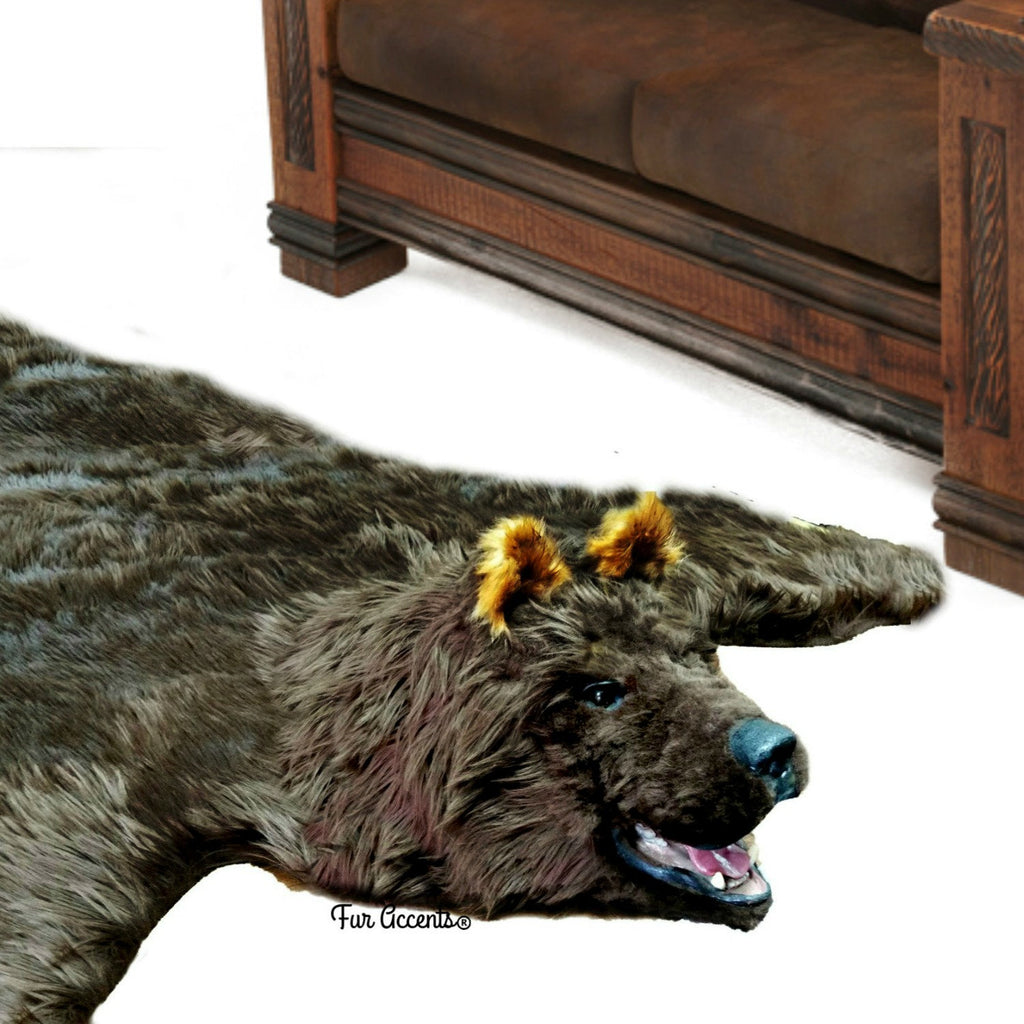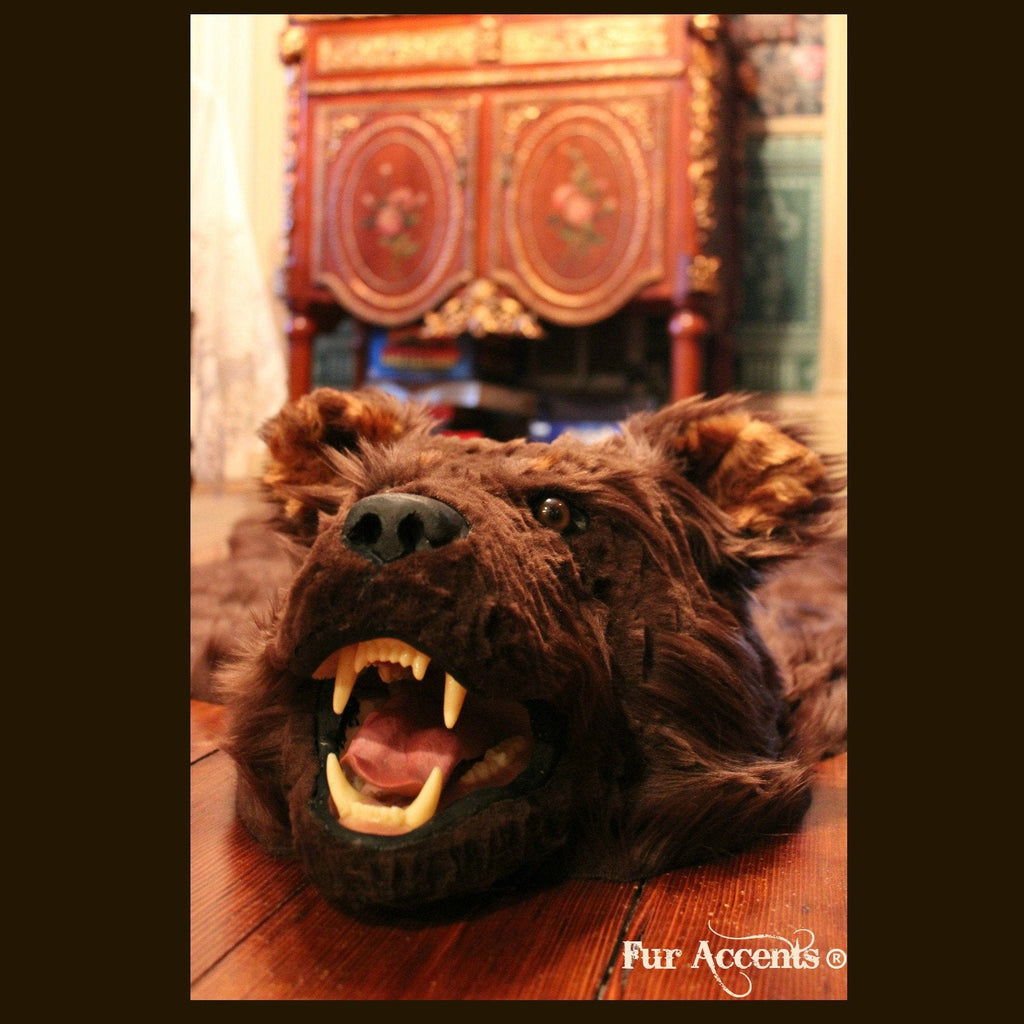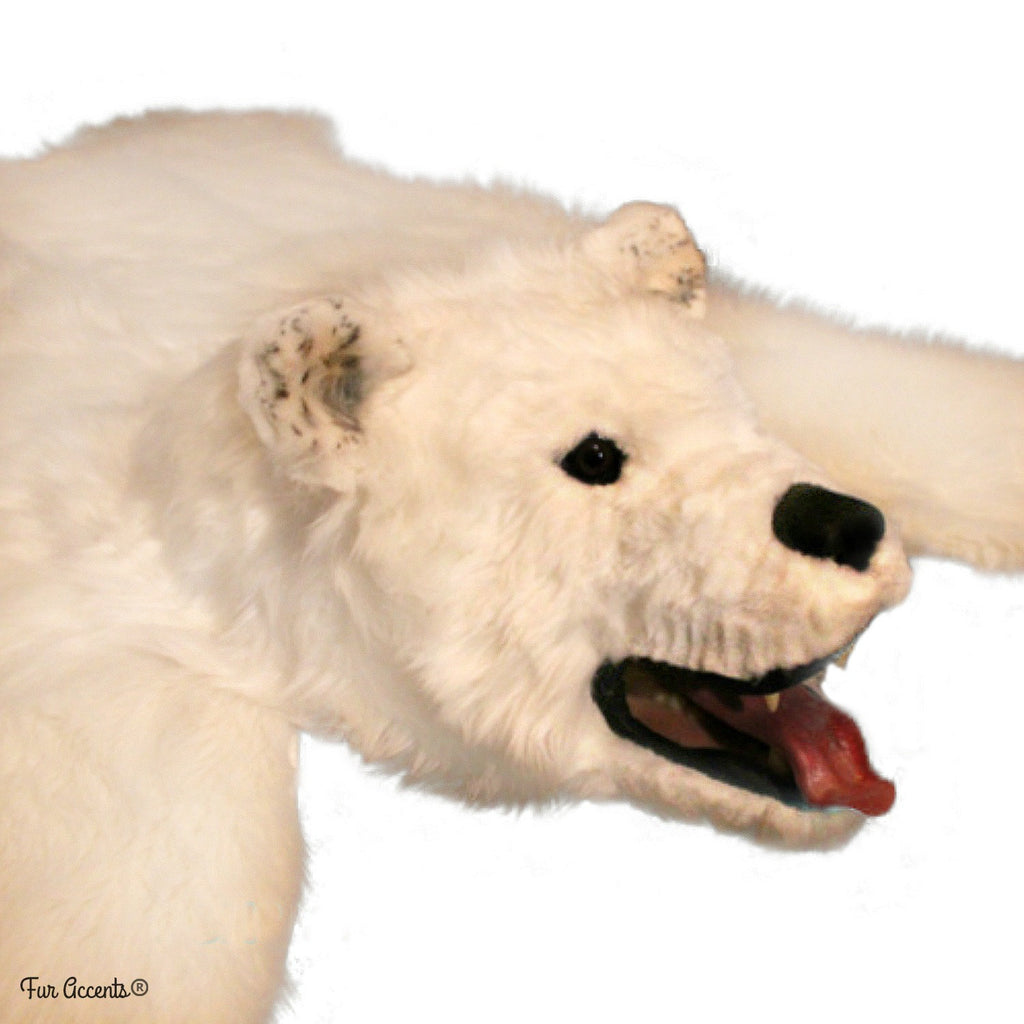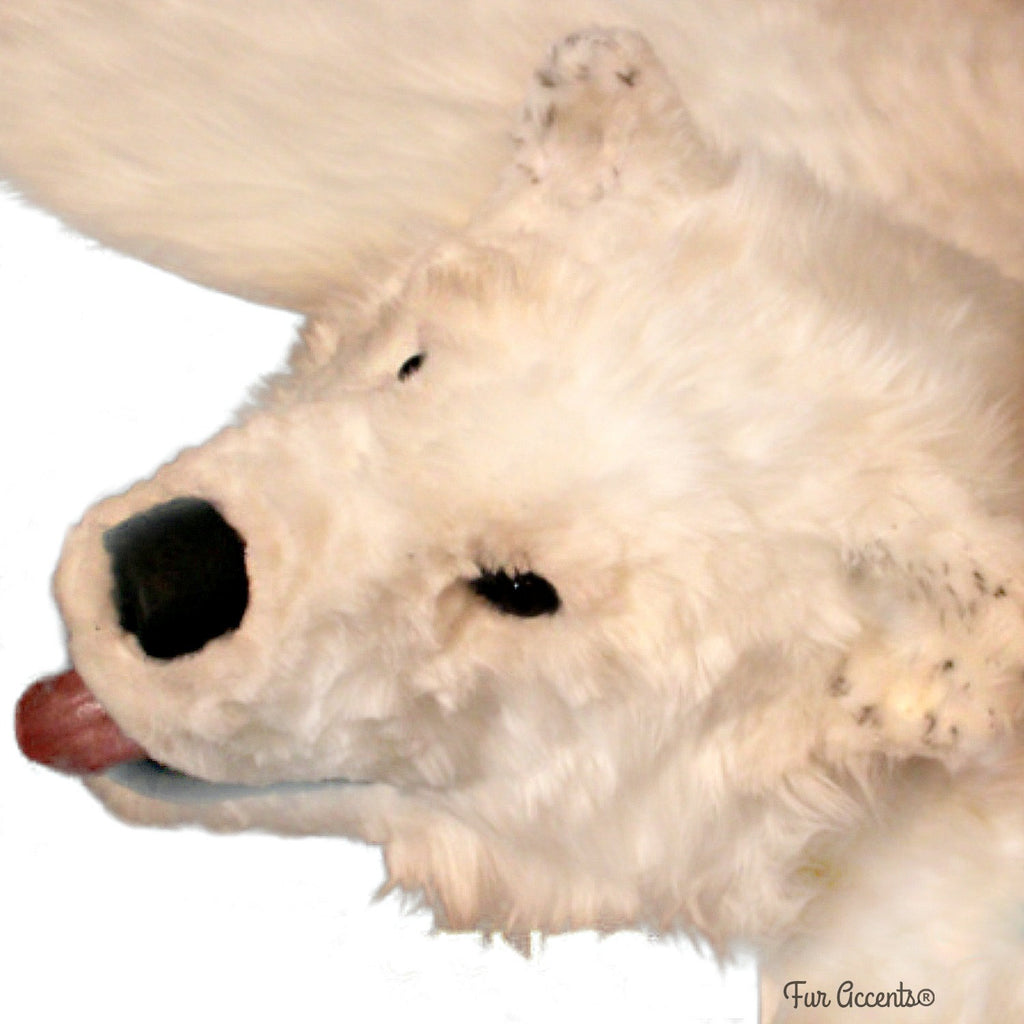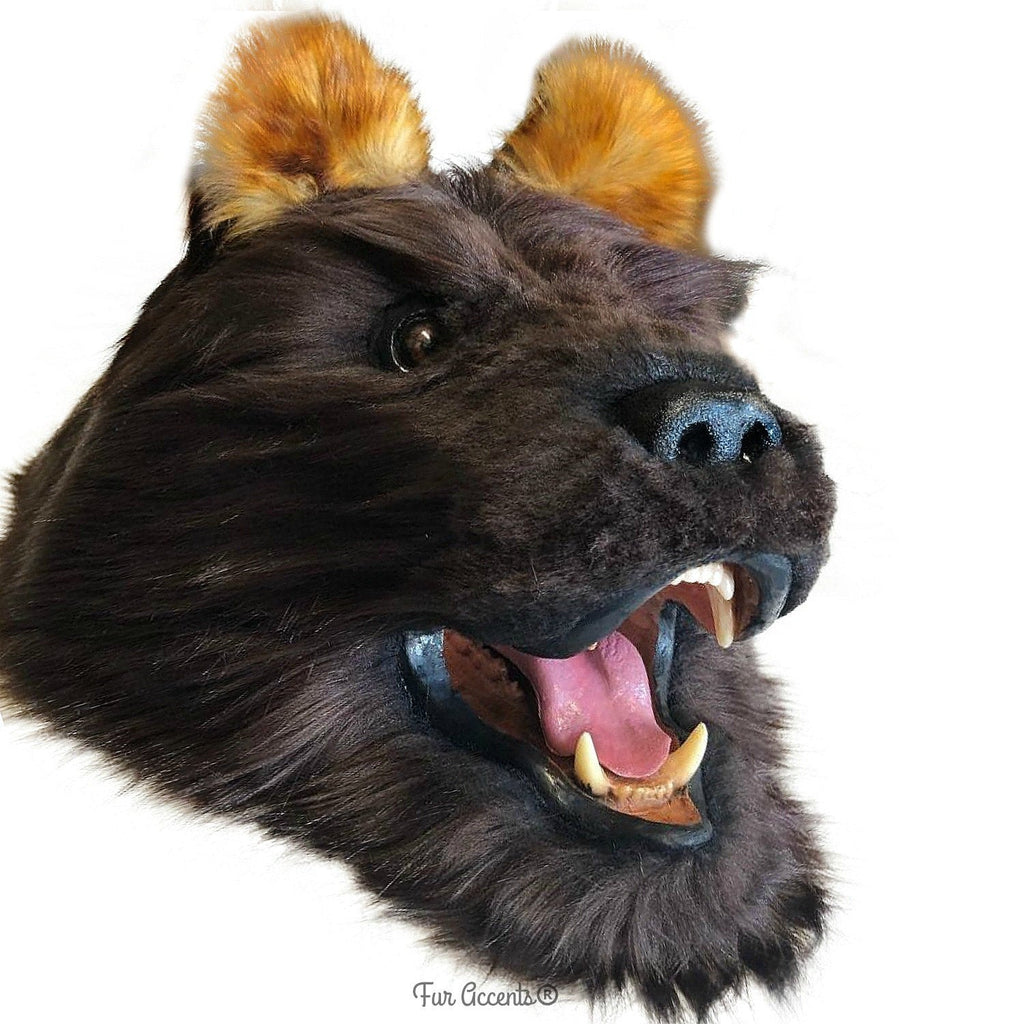 Hand Crafted Bear Skin Rug - Realistic - Life Size - Luxury Fur - Brown - White - Black - Off White - Perfect for Your Lodge, Log Cabin, Living Room, Man Cave or Den - Hand Made in America by Fur Accents USA
$ 995.00
FUR ACCENTS - AMAZING and REALISTIC BEAR SKIN RUGS and SHEEPSKIN RUGS Premium Quality Faux Fur Rugs - Plush Designer Throw Blankets and Luxurious Fur Bedding Hand and Hand Crafted Christmas Décor.
.
Made in the USA 100% Animal Free and Eco Friendly Fur
.
Fur Accents Faux Fur Provides a Truly Sensible Alternative to Real Animal Skins.   
.
Our Rugs and Bedding Have Appeared in Movies, Model Homes and Magazines All Over the World
.
ITEM DESCRIPTION: Plush Shag Faux Fur - Bear Skin Rug - Looks Just Like a Real  Genuine Bear Head Rug -  Our Best Bonded Suede Luxury Fur - Limited Offer - Each Bear is Individually Hand Crafted in the USA
.
Choose From Several Color Options.     Ask About Other Sizes Shapes and Types of Fur
.
Easy Care and Cleaning: Spot Clean - Shake or Vacuum Between Cleanings
.
Custom Sizes are Available Upon Request. Rugs - Runners - Bedspreads - Throws and Matching Pillows
.
If You Have a Question About Your Order, Please Send Questions or Call 714 403 5286 for a Quick Response.
.
SHIPPING: Orders For This Item Generally Ship within 7- 10 Days after Payment has Cleared . (Due to the Time Involved in Creating These Bears it Take a Little Longer) All Orders Ship From Our Local Southern California Workroom. Yes . We do Ship Internationally