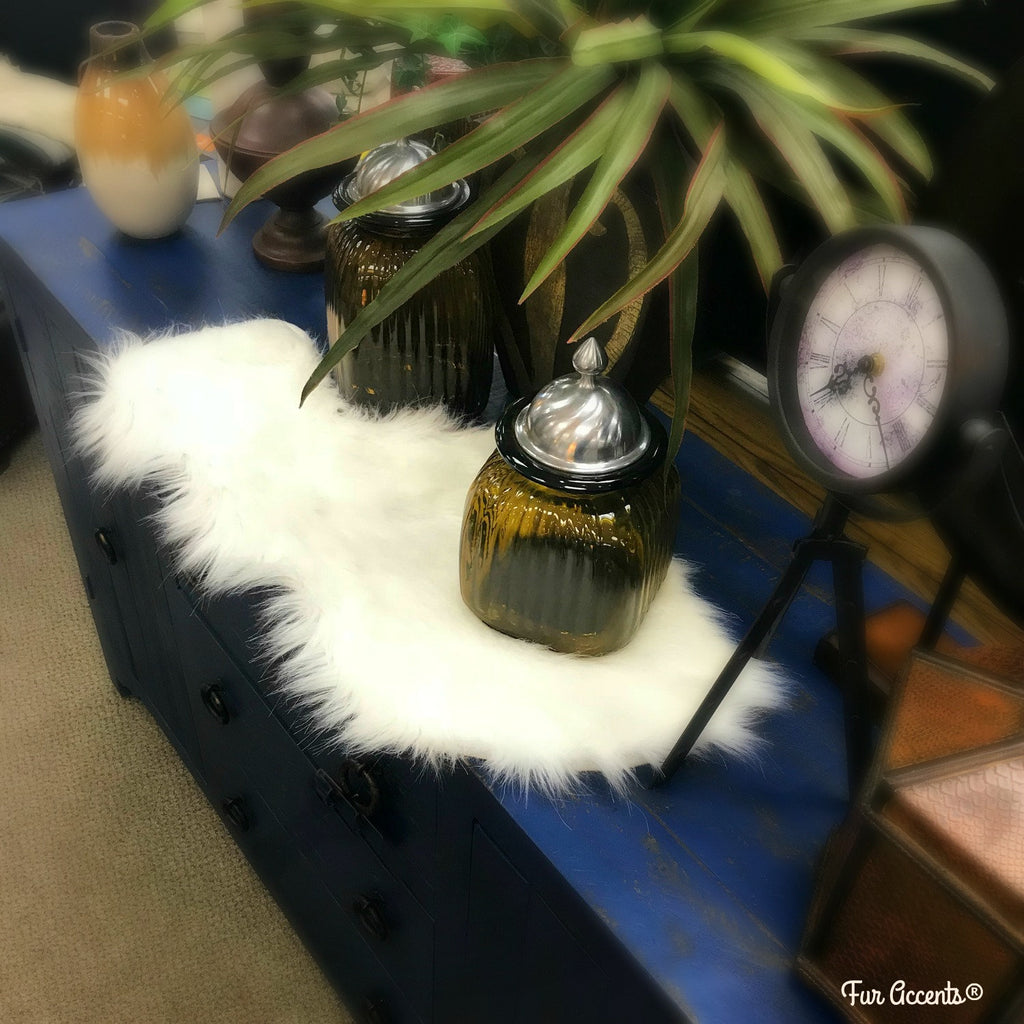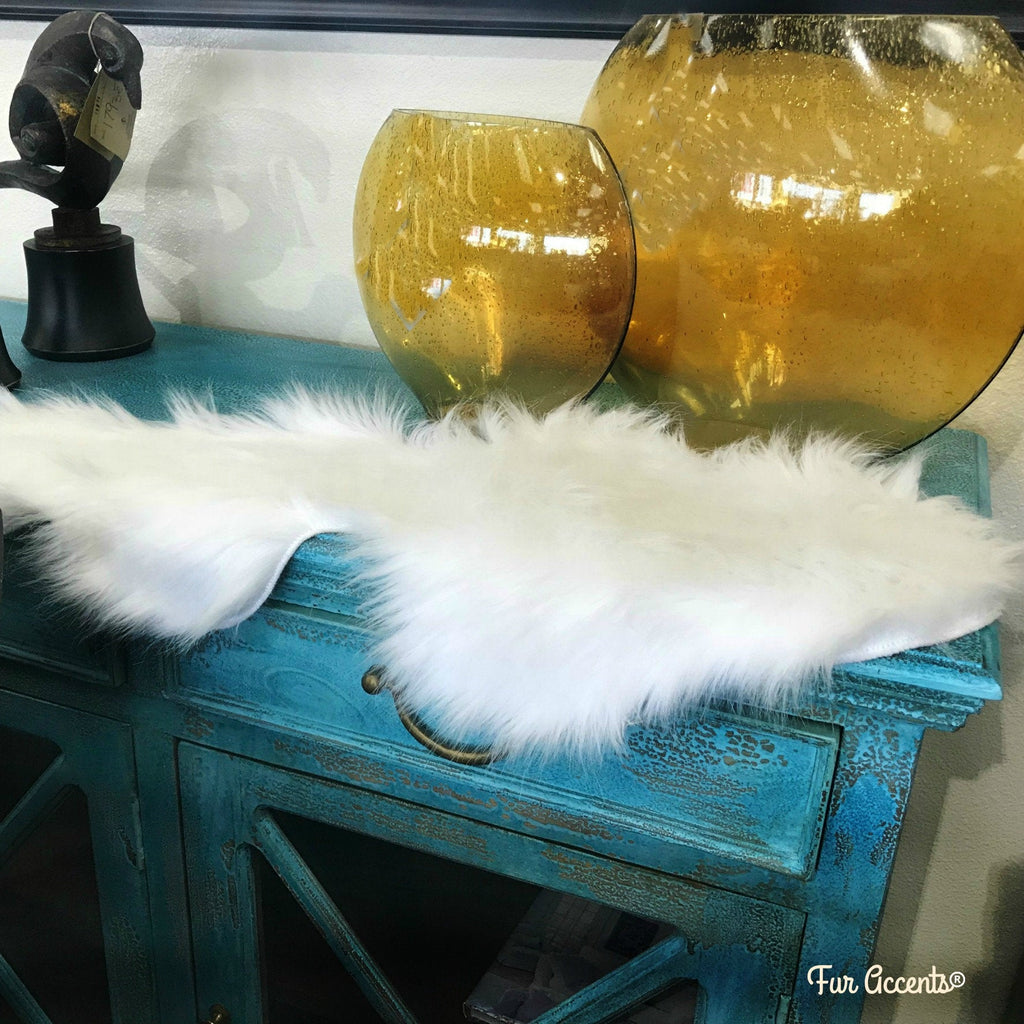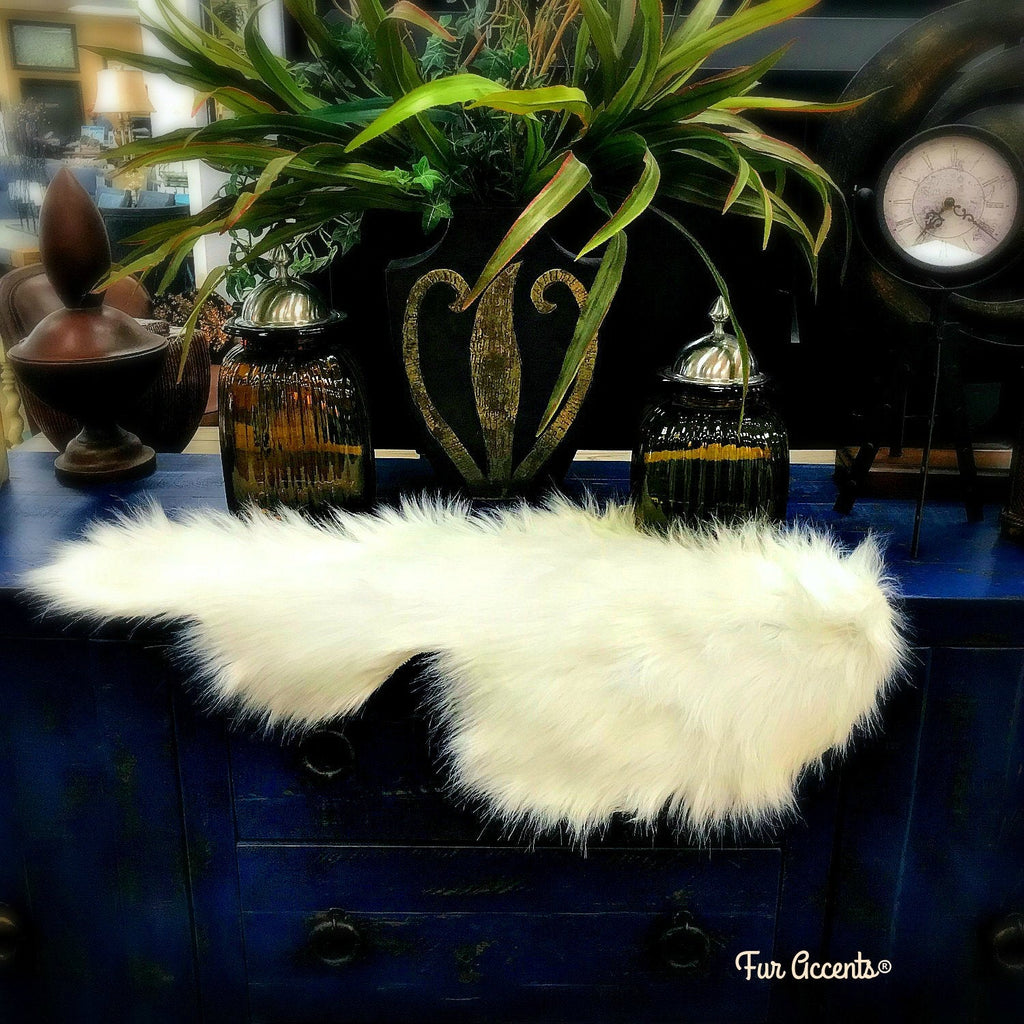 White Christmas Tree Doily, Runner, Scarf, Snow Drift Runner, Shaggy White Faux-Snow, Decorations, Tree Trim, Holiday Décor, Handmade Locally, Fur Accents-USA
$ 29.95
FUR ACCENTS 🎄Extraordinary Christmas Décor, Home and Fashion Décor,  Premium Quality Faux Fur Christmas Décor, NEW ! EXCLUSIVE ! MUST HAVE, FAUX-SNOW, HOLIDAY TREE TRIM, DECORATIONS AND ORNAMENTS,  Hand Made in the USA,
.
Fur Accents Premium Faux Fur FAUX- SNOW •The "Snowdrift" Faux Snow Table Runner, Sofa Cover, Arm Caps, Christmas Décor by Fur Accents - • Perfect Winter Touch for Your Home and Christmas Tree • Combine with Our Beautiful Faux Fur Snow Drop Icicles and Swag Garlands (Snowcicles and Garland Sold Separately) •      Faux Snow Ornament, Table, Bed, Chair, Sofa, Tree Trim, Drape, Swag, Snow Flake Decoration for Trees, Mantles, or Staircase Handrail •Indoor or Outdoor •Beautiful White Puffs of Faux-Snow. Choose From Assorted Shapes and Sizes,  Elegant Holiday Romance and Style,
.
ITEM DESCRIPTION: Soft Shag, Faux Fur Christmas Tree. FAUX-SNOW DRIFT ORNAMENTS, White - Shaggy Sheepskin - Snowflakes •Each "Snow-drift" is Unique and Special - Simply Lay or Drape Randomly Over A Sofa Back, Chair Arm. Dining Room Table, Coffee Table , Buffet, Hutch. Bedroom Set, Dresser, Nite Stand, Book Case, Christmas Tree Branches and Limbs •Random Shape Pelt Look, Choose from 18", 24". 30" or 36" Long, These Can be Used Together, or Alone. •Enjoy a Beautiful Warm and Cozy White Christmas Indoors! •Make Holiday Decorating FUN AGAIN! With ALL NEW FAUX- SNOW Ornaments and Trim by FUR ACCENTS •Lay or Hang Over the Branches of Your Christmas Tree, Your Stairway Bannister, Fireplace Mantle
.
•These make Great GIFTS for Friends and Family! 🐱‍💻Send us Pictures for our Portfolio! We Award Discounts and Gifts for the Best Pictures ! (Make sure they are clear and focused so we can use them in our Ads! ) Order 1 or 100 pcs Today! Available in Stock / Quick Shipping
.
SHIPPING: Orders Ship within 1-3 Days after Payment has Cleared . Yes . We do Ship Internationally CONTACT INFO: If You Have A Question Write or Call 714 403 5286 For A Fast Response