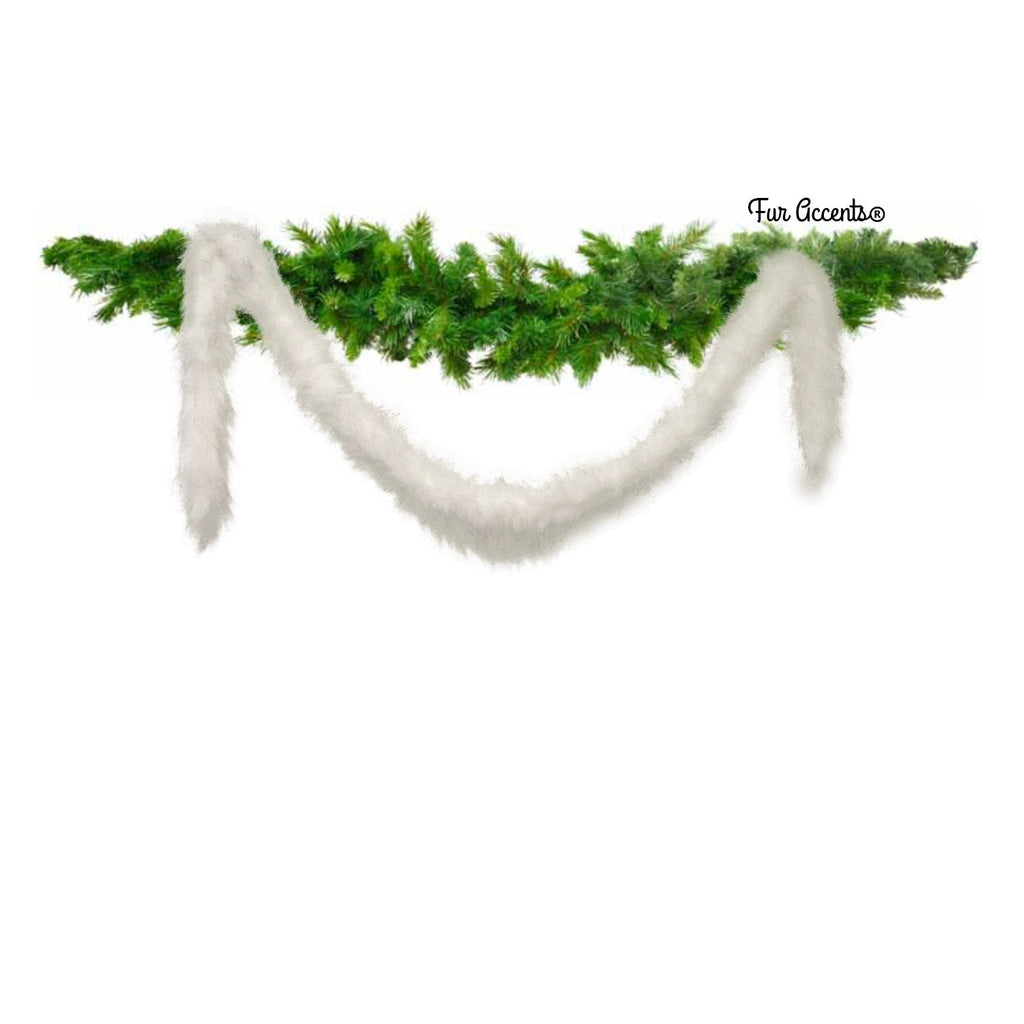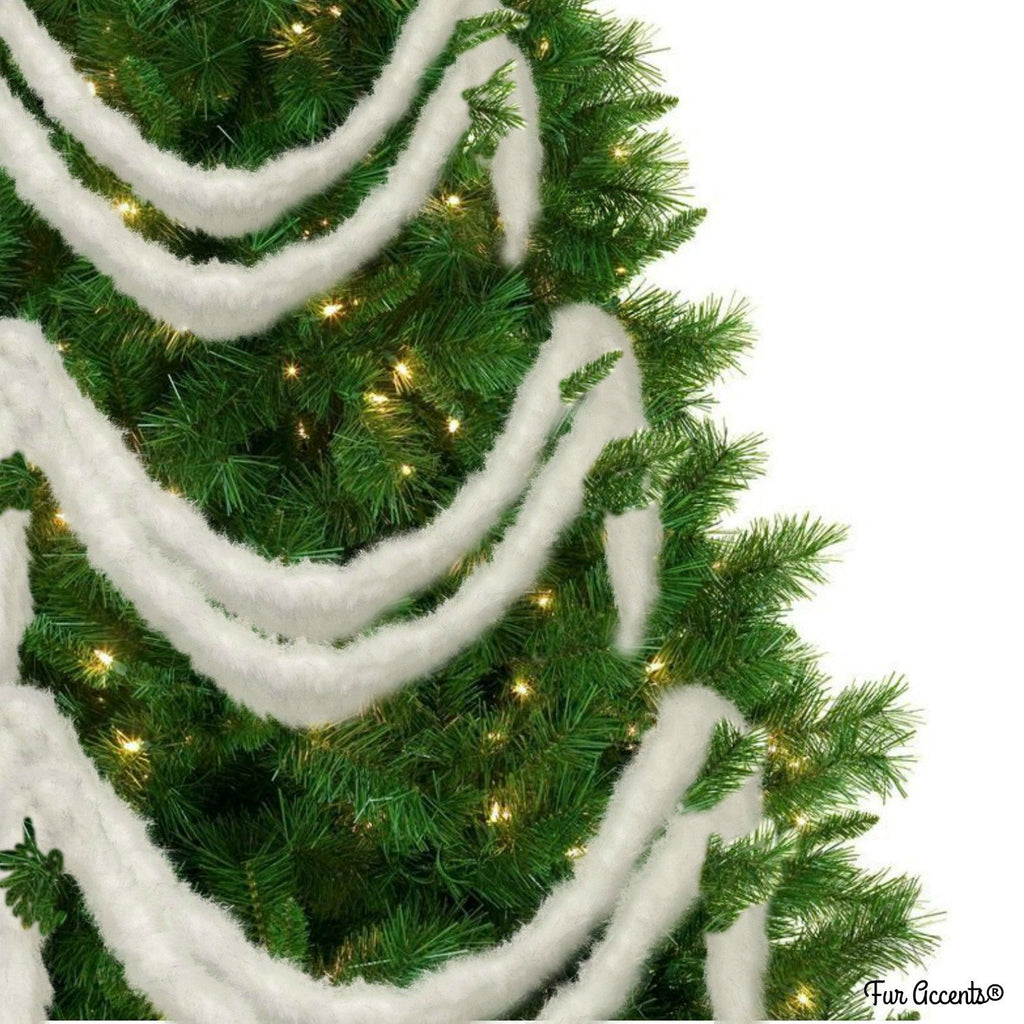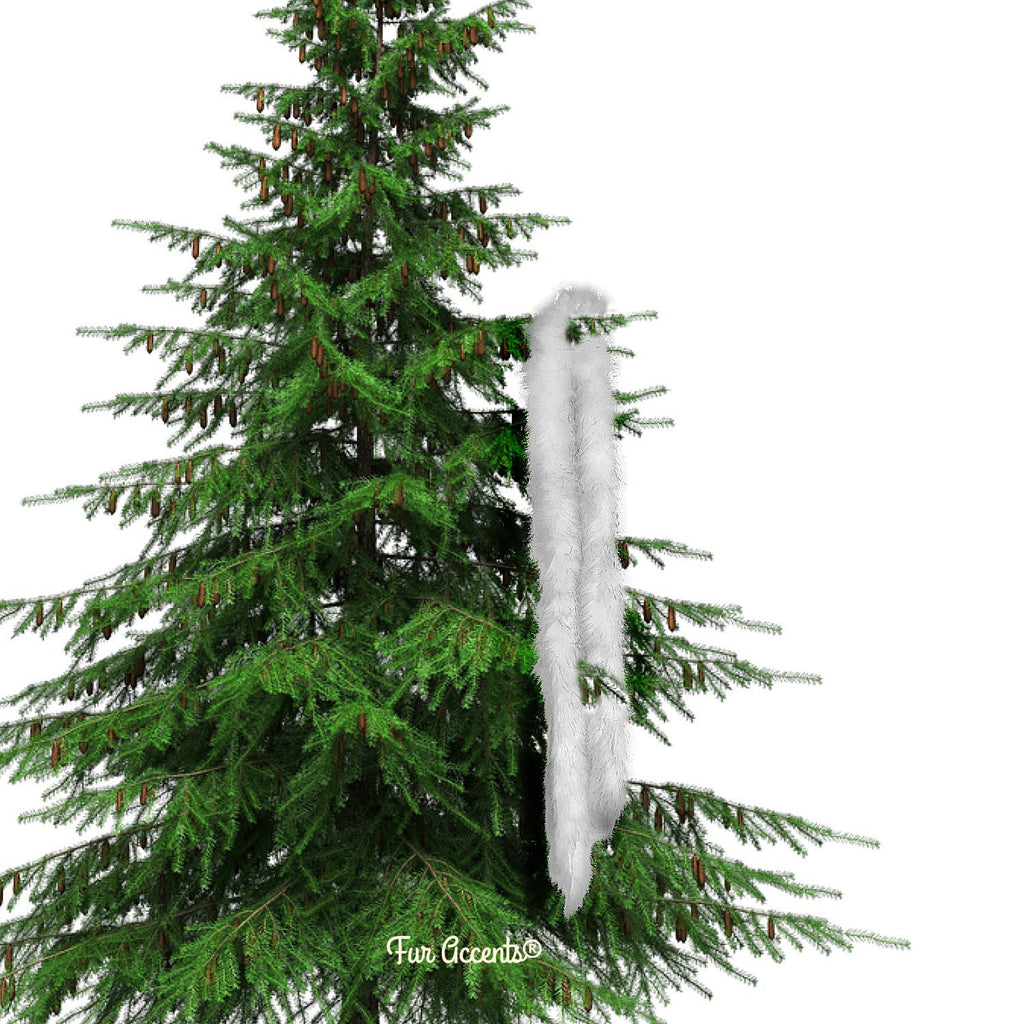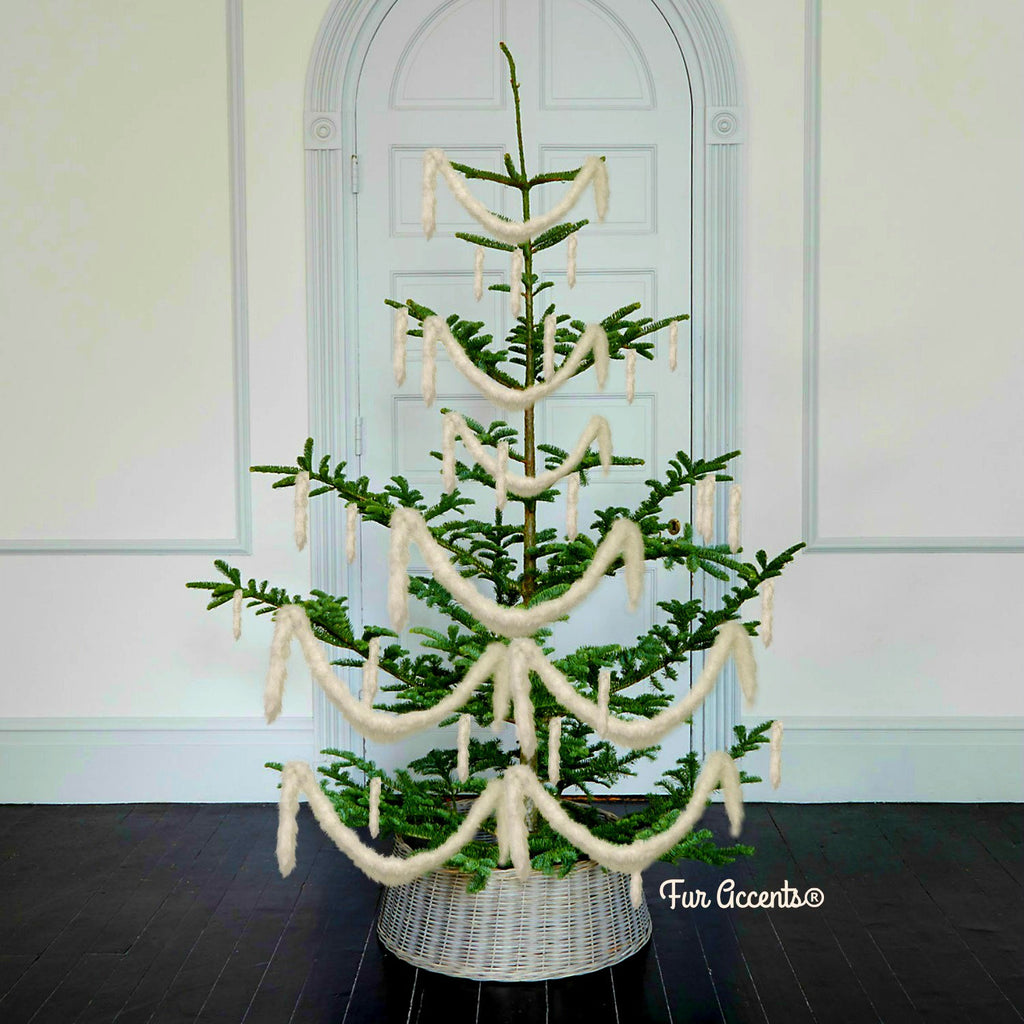 Faux Fur Christmas White Tree Garland,Shaggy White Arctic Fox,Strand,Snow Flake Ornament,Stairway Trim,Mantle Decoration, Fur Accents-USA
$ 11.95
FUR ACCENTS Extraordinary Christmas Décor Home and Fashion Décor Premium Quality Faux Fur Christmas Décor
Hand Made in the USA Fur Accents Premium Faux Fur •White Fox Fur Swag Garland - The Perfect Touch for Your Christmas Tree - (Trees or Greens Not Included) •Faux Snow Garland, Ornament, Tree Trim, Swag , Decoration for Trees, Mantles, or Staircase Banister Handrail •Indoor or Outdoor •Beautiful White Fur Swag - Any Length! Also Available in Other Colors
NOTE: LONGER SIZE PIECES COME IN ONE LONG PIECE Holiday Romance and Style
ITEM DESCRIPTION: Soft Shag Swag, Faux Fur Christmas Tree Strand, Garland, White - Shaggy Sheepskin -
•Choose Size (Also Available in Any of Over 100 Different Fur Accents Faux Fur Patterns and Colors) •Each Garland is approx. 1 " -2" in Diameter - From 3 feet to 50 feet long •Drape, Tie, Swag, Wrap or Hang Over the Branches of Your Christmas Tree, Your Stairway Bannister, Fireplace Mantle Send us Pictures for our Portfolio!
SHIPPING: Orders Ship within 1-3 Days after Payment has Cleared . Yes . We do Ship Internationally
CONTACT INFO: If You Have A Question Write To Us Here or Call 714 403 5286 For A Fast Response 
RETURNS: Holiday Decoration Sales are Final.