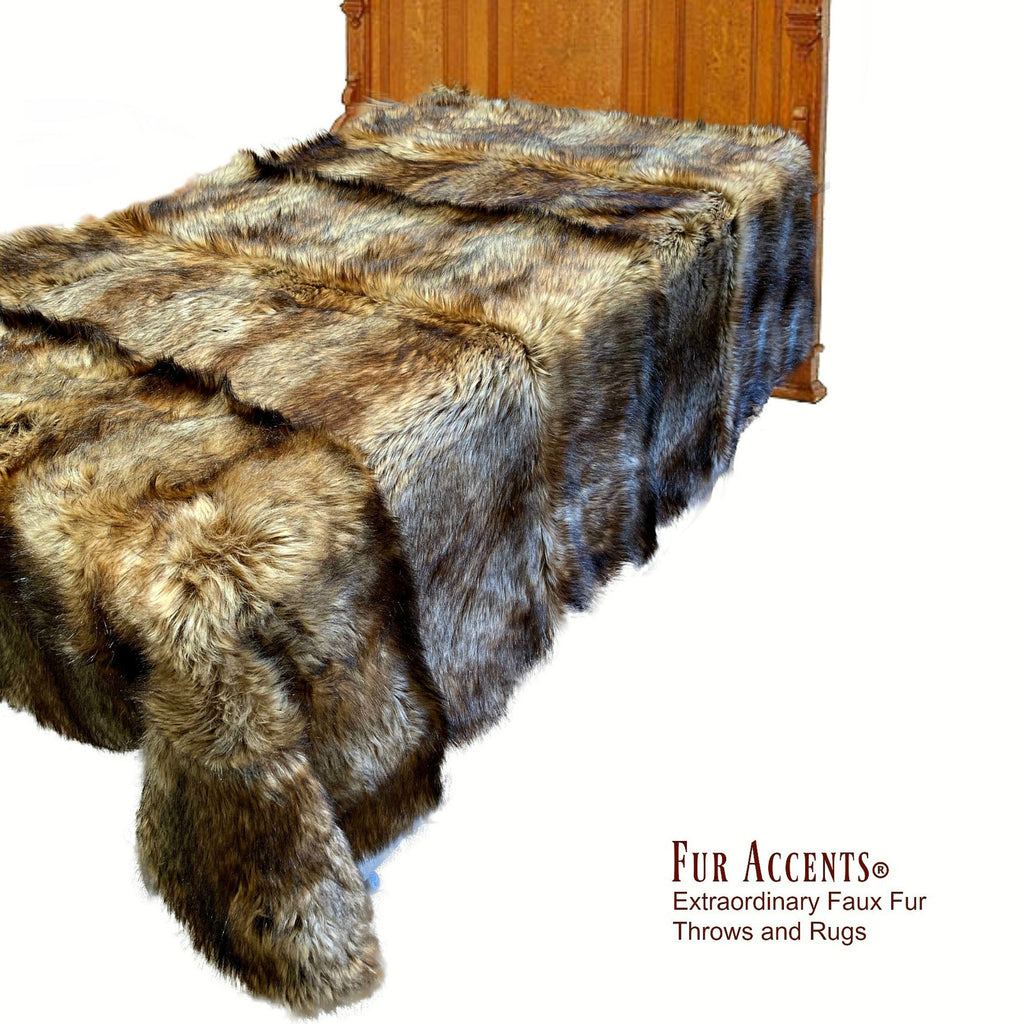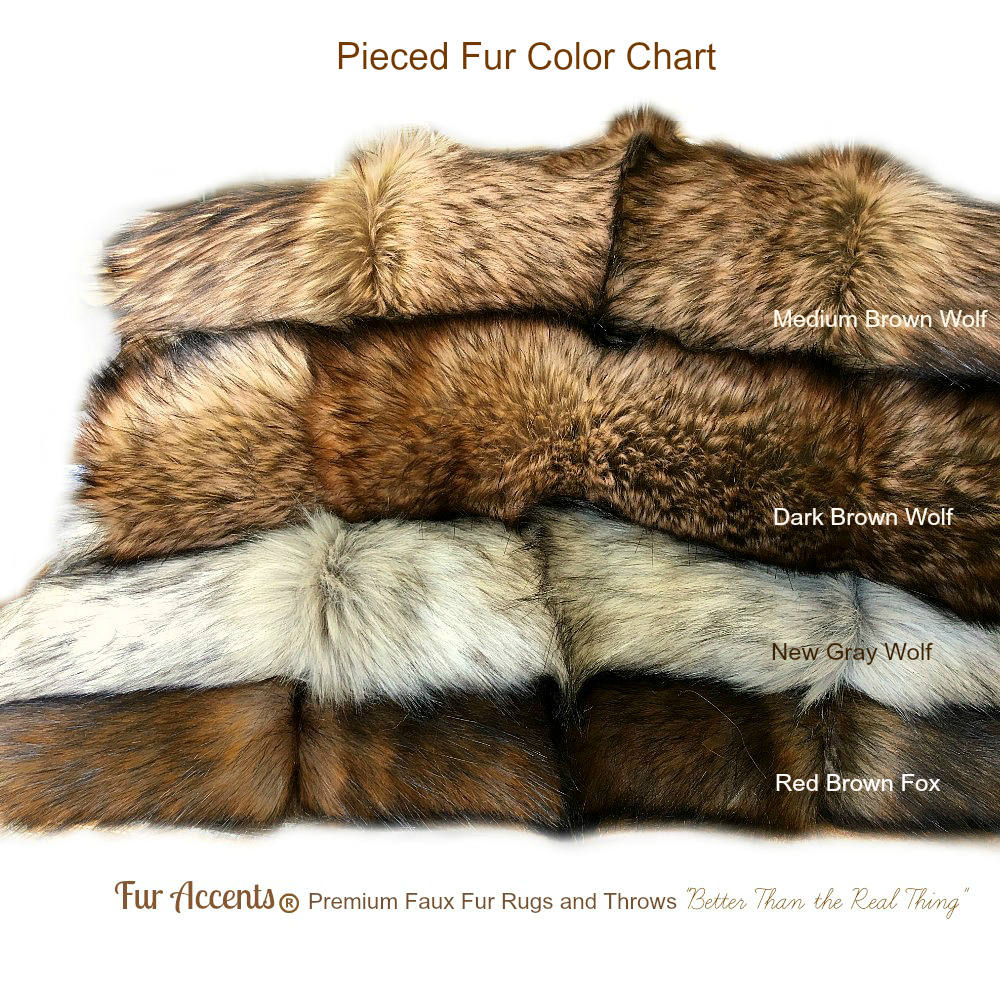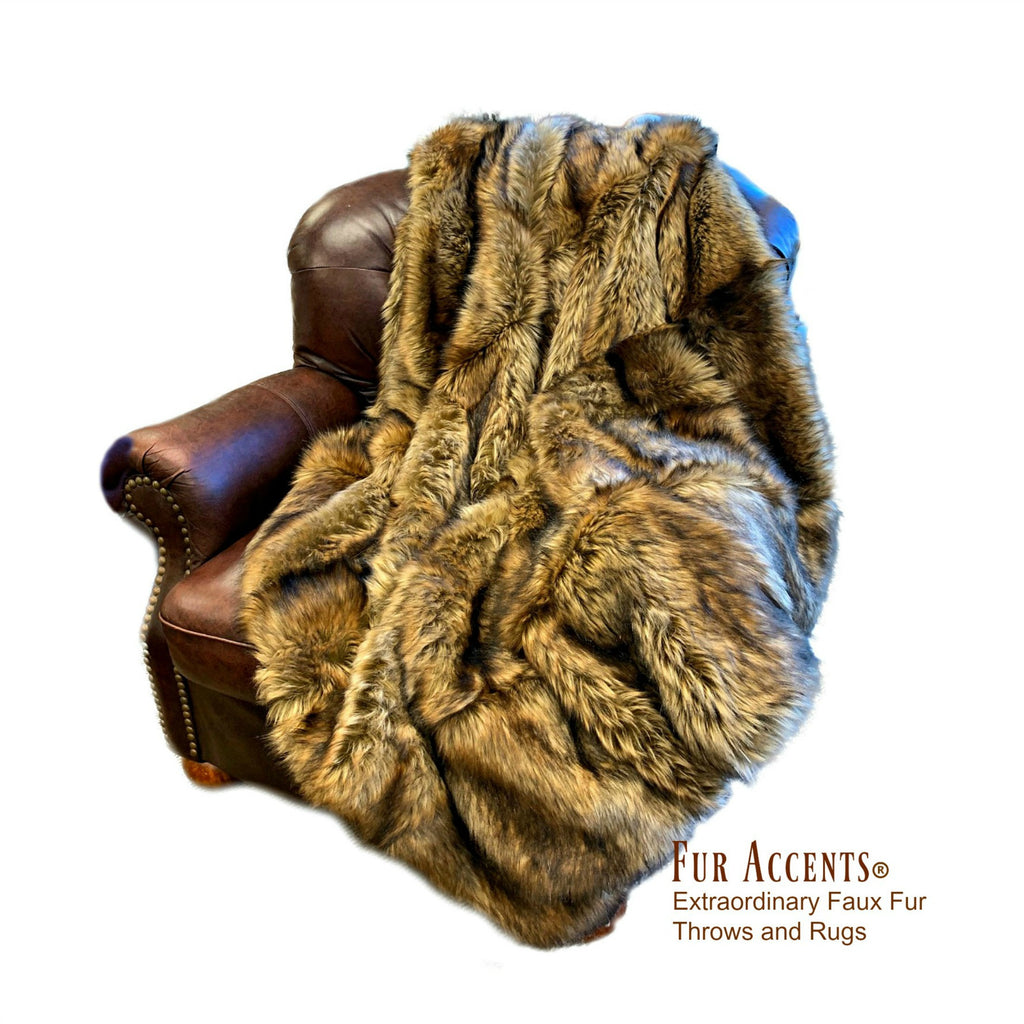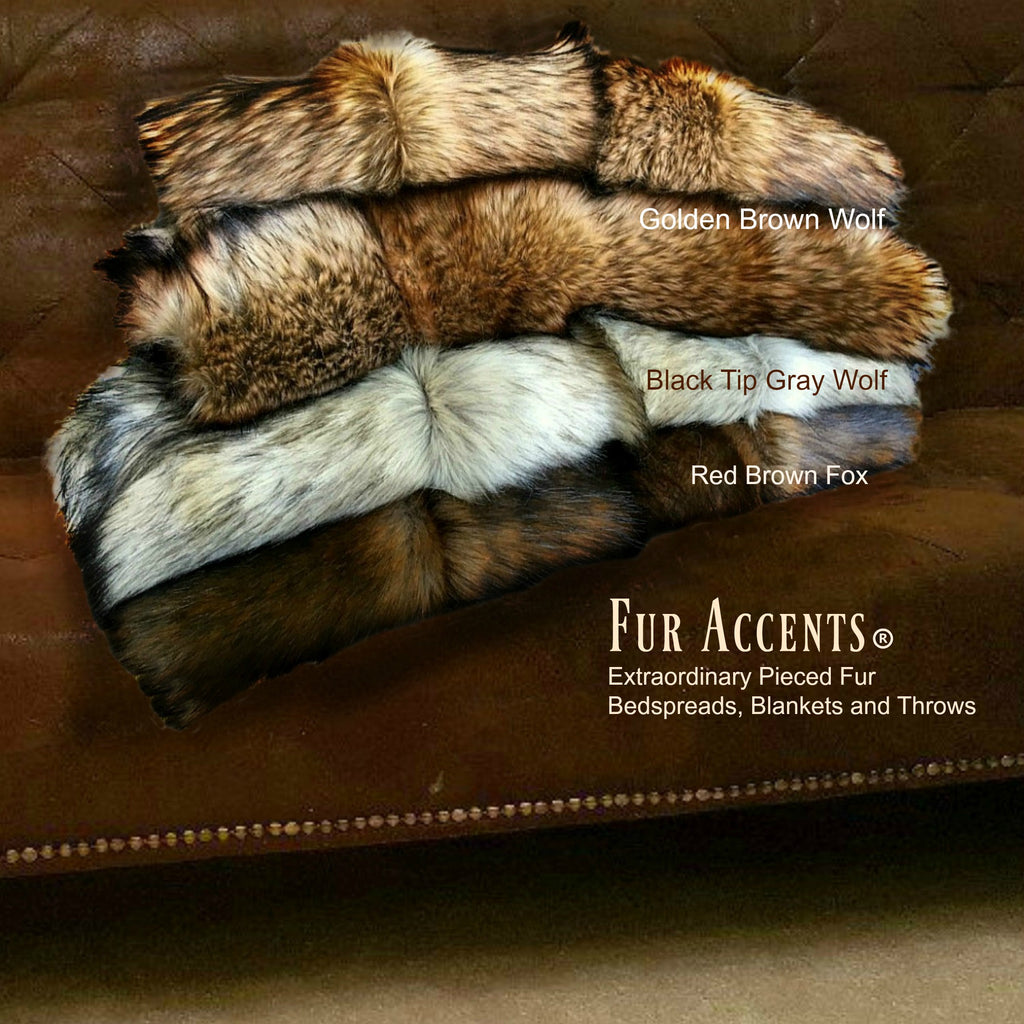 Faux Fur Throw Blanket - Bedspread - Luxurious Hand Pieced Fur - Minky Cuddle Fur Lining - by Fur Accents USA
$ 239.99
Description FUR ACCENTS Plush Faux Fur Throw Blanket - Bedspread - Luxurious Hand Pieced Fur - Worlds Softest Minky Cuddle Fur Lining - Hand Made Locally by Fur Accents - USA The Meaningful Alternative Fine Quality Faux Fur Home and Fashion Goods Rugs - Bedding - Window Covering - Fashion - DogNappers Pet Beds - Christmas Décor •Uncommon Designs - Hand Made in America •100% Animal Free and Eco Friendly Fur •A Truly Sensible Alternative to Using Real Animal Skins •Over One Hundred Different Types and Colors of Fur to Choose From
ITEM DESCRIPTION: Hand Selected, Pieced Fur Throw Blanket / Bedspread Cover •You Choose - Medium Brown Wolf - Dark Brown Wolf - Gray Wolf - Red Brown Fox •Authentic Designer Original Pelt Fur, Warming Throw - Made From Hand Selected Pieces of Matched Fur One of Our Favorite and Most Beautiful Alternative Faux Fur Throw Blankets,
•Fits Perfectly into Traditional or Contemporary Designs. •Its Warm and Comfortable Without Being Too Thick or Heavy. •Fold it, Roll it, or Drape it. ♦Adorn a Comfy Overstuffed Chair, the Arm of Your Favorite Sitting Room Sofa or Stuff it Into a Large Wicker Basket and Leave it on the Hearth Next to the Fireplace for the Next Time You Are Watching Your Favorite Netflix Move and Feel a Chill. This Blanket is a Very Popular Gift at Christmas Time and All Year Round. Exotic, Romantic and Luxurious. We Can Definitely See Why So Many People Love This One. Why Not Get Two or Order a Bigger Size and Share the Warmth and Fun. Choose Colors and Size Backed With Our Softest Minky Cuddle Fur Lining "Wrap Yourself in Unmatched Comfort, Warmth and Luxury " Each Piece is Hand Cut and Sewn in Our Own Local California Workrooms
Easy Care and Cleaning: Professional Care Recommended - Spot Clean - Cold Wash - Air Dry Flat - No Heat Also Available in Matching Pillows, Shams, Bedspreads or DUVET Covers
SHIPPING: Most Orders Ship within 1-3 Days after Payment has Cleared . Yes . We do Ship Internationally
CONTACT INFO: For Questions About Your Order Send Us a Message or Call 714 403 5286 for a Quick Response.